Always keeping up with time
Our entire service portfolio is constantly adjusted to the client's different needs and requirements. Two decades of research experience has lead us to gain extensive know-how in this industry.
We deliver custom-built experience in the areas of: FMCG, especially food and beverages
Services in finance
Telecommunication
Pharmaceutical research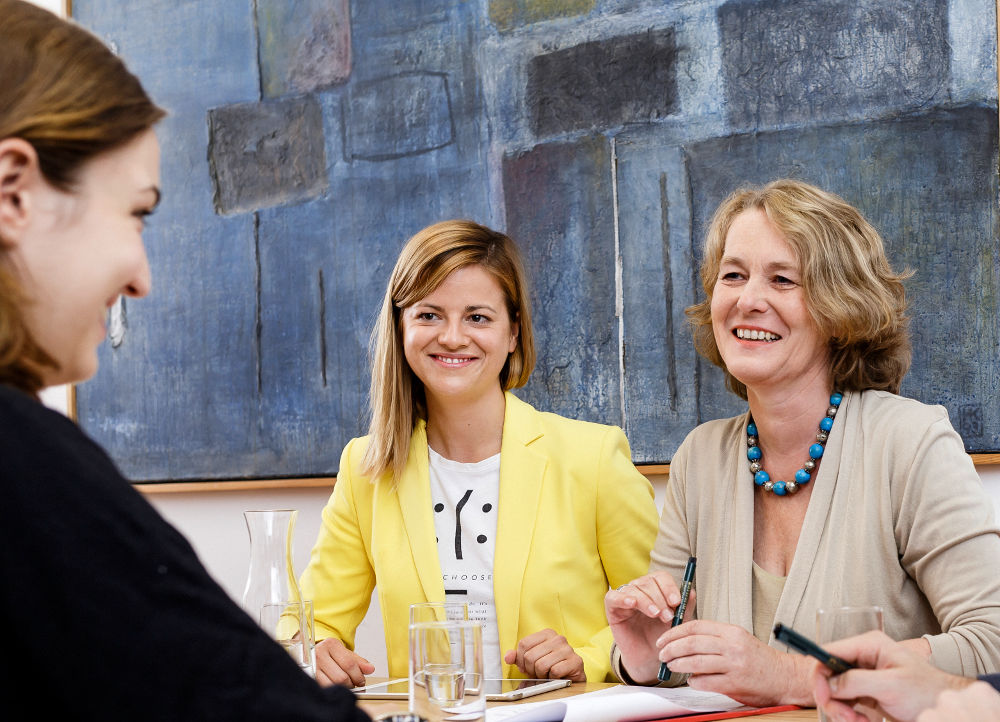 Areas of research
- Consumer Insight studies
- Image analysis, brand analysis, SENSOR brand dimensions
- Advertising media- and communication research
- Concept-, product- and packaging tests (pre/post-tests)
- Customer Experience – process analysis
- Sensor Sensory studies
- Difficult target groups: doctors, opinion leaders, B2B
- Execution of fieldwork, and recruitment for focus groups throughout Austria
Methods
Qualitative market research methodically never stalls but develops continuously.
We apply all known procedures of qualitative market research and adapt them for specific research purposes. We consult our clients with regard to methodical questions with the objective of always finding the best method for a certain question. Often, these methods are not purely qualitative. For problems that need a quantitative approach or a combination of scales, we provide our clients with expertise in both quantitative and qualitative methods and accompany them in the research process with external quantitative partners.
Of course we offer the entire spectrum of standard qualitative methods. In this matter we place special emphasis on training and quality of our moderators.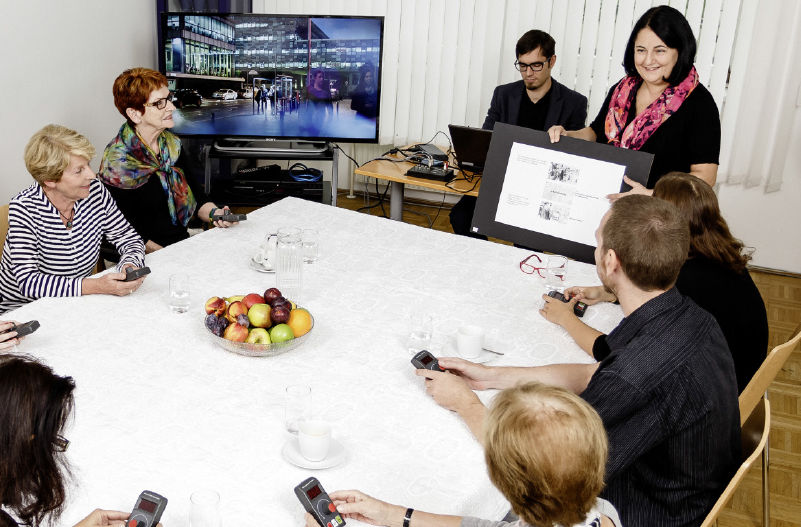 - Group discussions / creative groups
- Mini groups
- Co-creation groups
- In depth explorations
- Ethnographic interviews
- Customer journey
- Narrative interviews
- Single explorations PAPI, CAPI, WAPI
- Couple interviews
- Shop-alongs
Creative Methods
Consumers give us fascinating insights into their life and attitudes via non-verbal techniques. Those techniques are exciting when it comes to establishing contact with young target groups. In this area there are no boundaries in terms of creativity. In our operations we like to revert to projective techniques in order to avoid verbal barriers and to bring unconscious aspects to the surface. Based on clinical-psychological tests we work with picture sets, projective conversions, role plays, and sentence completion tests as well as collages.
Co-Creation Groups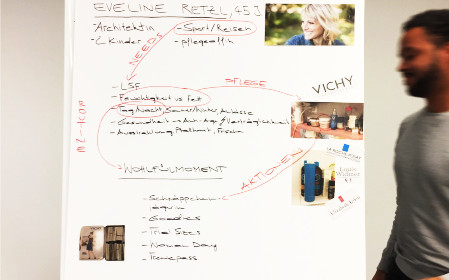 This innovative approach brings together customers and consumers – so-called passionate Co-Creators.
In small groups new ideas and concepts are developed together, which are then presented to the whole group and evaluated immediately. There is no moderator – the whole process is determined by the creative group.
Creative Workshops
Ethnographic methods
In 2001, SINUS Heidelberg and Sensor Market Research cooperated in the course of the first inquiry of the Austrian Sinus Milieus. In the meantime the company changed to Sinus Market- and Social research.
For more than 30 years the work subject of the of SINUS has been "day to day" reality of people, the sociocultural change, the condition of our society as well as the application of Sinus-explorations in relation with trends, target groups and markets. Over the years, not only did our passion grow for milieu-theoretical approaches but in this time it developed to be the "state of the art" approach. This approach helps to characterise target groups precisely according to their values, brand- and aesthetic preferences, and therefore is a valuable marketing instrument. In coordination with integral market and opinion research we offer milieu recruited focus groups but also in-depth interviews. Thus, fascinating insights can be gained on milieus that are normally hard to access in day to day life.
Consumer Safari©
Under the theme "Sensor Consumer Safari © - Meet your Consumer" we arrange accompanied visits at consumers' homes.
These workshops lead to exciting interactions with consumers and offers a variety of new impressions and experiences, which eventually leads to gaining a better understanding of them. We accompany this process and as a theoretical background offer an introduction in different values and environments of consumers.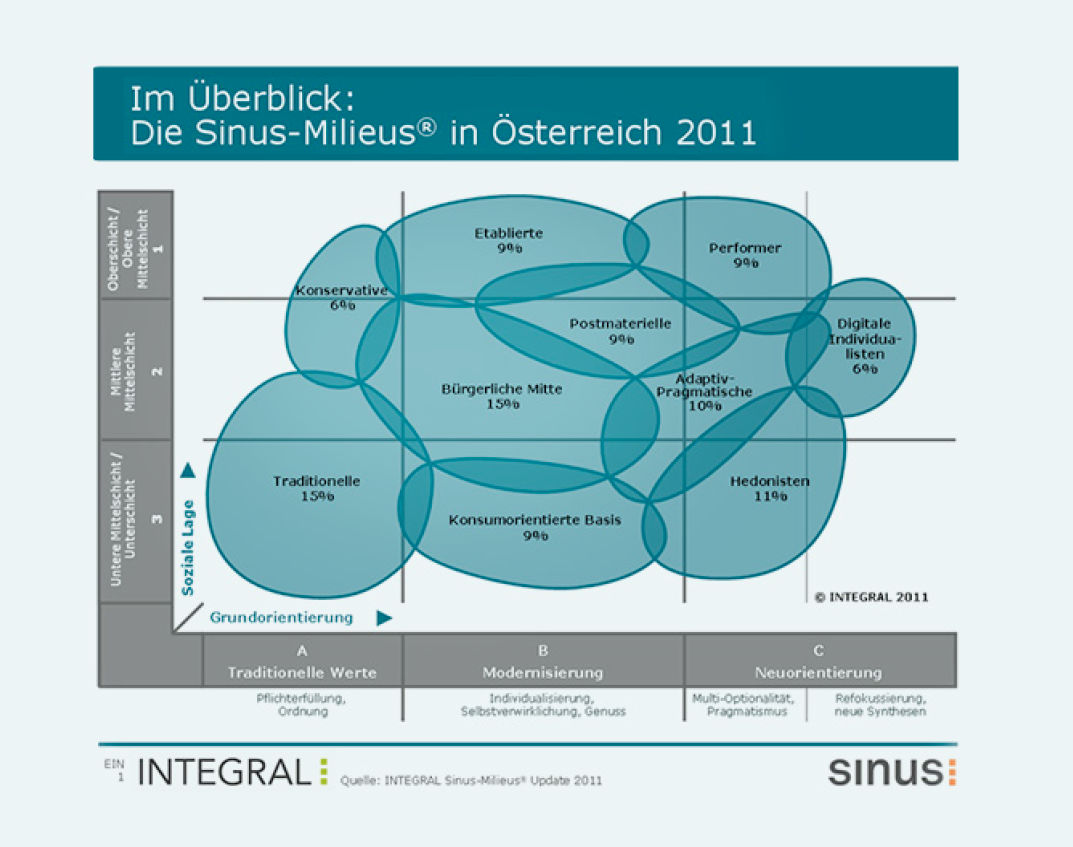 Methods
Sinus-Milieu based Recruitment ®
In 2001, the structure of milieus of the Austrian society was assessed in a wide spread qualitative and quantitative research by Sensor in cooperation with Sinus Socio vision. This milieu model of the Austrian society that exists since 2001 was updated by INTEGRAL in cooperation with SINUS in 2011.
Thanks to a long lasting cooperation with SINUS and competencies acquired in that process SENSOR can continue to offer their clients QUALITATIVE research based on SINUS Milieus as a licenced partner of INTEGRAL.
The determination of target groups by Sinus is based on the environment analysis of modern societies and clusters people with similar life views and modes of life. Basic value orientations as well as attitudes towards work, family, leisure money and consumption flow into the analysis.
The Sinus Milieus© can bring people and their entire life frameworks into perspective. Ultimately, they offer more information and better decision support to marketing departments than conventional target group approaches..
SENSOR Consumer Safari ©
Under the theme "Meet your Consumer" we arrange accompanied visits to consumers. Together we enter the natural reality of consumers and participate in everyday activities. Day-to-day ethnography as a market research tool provides deep insight into the everyday life and lifestyle of consumers, thus leading to a better understanding of the relevant target group.
Combined with the milieu-theoretical approach by SINUS (Sinus Milieus ©), this shows fascinating differences of living environments.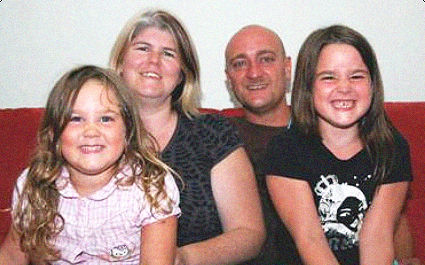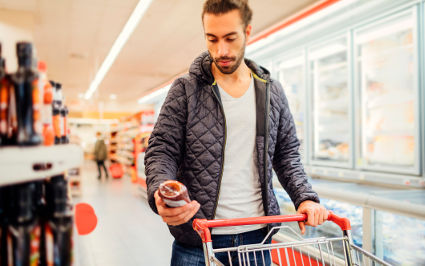 Customer Journey
The Customer Journey is all about putting oneself into the customer's shoes, seeing how they experience things and understanding their behaviour as much as possible. What will be observed are the experience of individual Touch Points (physical and digital Touch Points), the customer's interaction with the brand, and the individual aspects of the disposition to buy: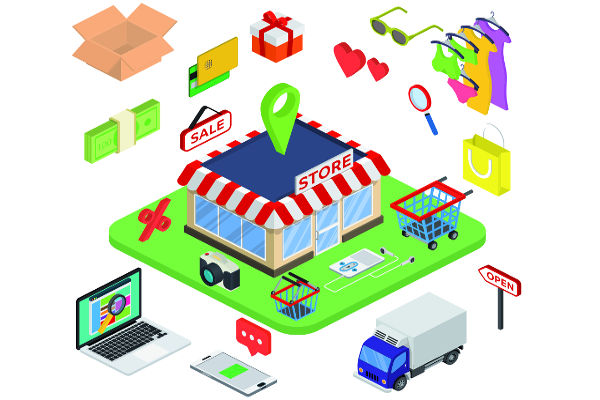 - What draws their attention to the brand?
- What arouses their interest?
- What are the reinforcing/inhibiting factors?
- How can the brand fit into the relevant set?
- How does the buying intention emerge?
- What leads to a purchase decision?
- How is the experience phase after the purchase?
- What leads to repurchase/loyalty/retention?
NEW - Digital Tools
New media and technologies change consumers and their communication behaviour. Market research changes in line with consumers.
"Also during the holidays, smartphones are the No 1 communication medium, and become a first screen - often the single screen. People have always got with them what matters most to them: their friends, their favourite sites, their entire network."
Martin Ott, Managing Director Northern Europe at Facebook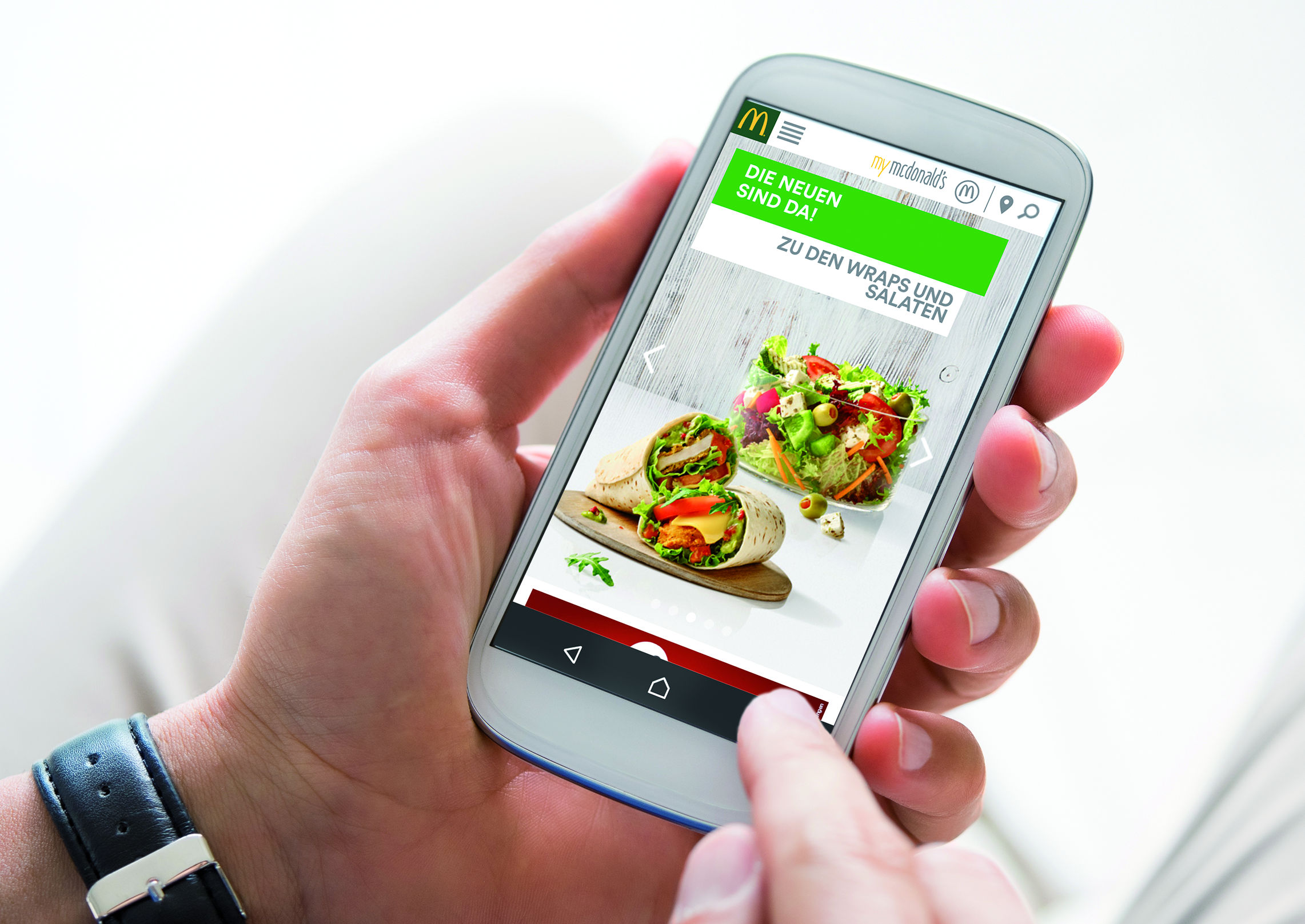 Smart-MaFo
Being able to be reached almost anytime and anywhere has changed our social interaction. Professionally and privately, mobile technologies make our communication more direct and immediate, making it easier for us to stay in touch with people.
It makes sense to use the smartphone for qualitative market research - consumers can send live reviews, experiences, pictures or videos to document their experiences ...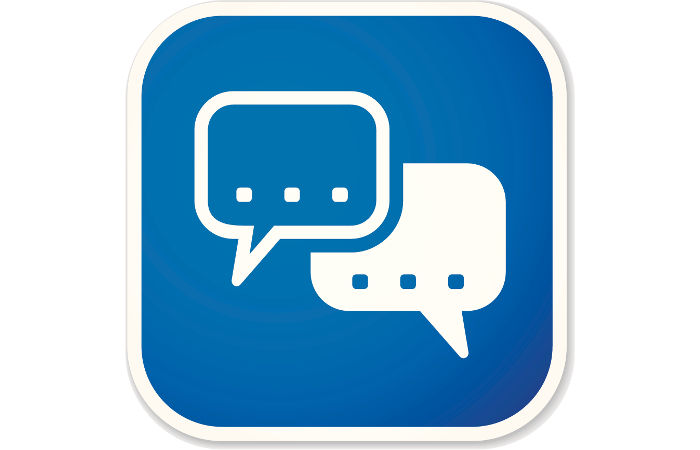 Consumer Community
On dedicated Sensor Online platforms consumers, market researchers and customers interact in virtual space. From our SENSOR Online Pool we invite the appropriate target group to perform certain tasks, to blog about specific topics or to exchange ideas with others in a chat room. Combined with tools such as Daily Online Diary, Customer Journey and Hall of Fame, the customers get an in-depth insight into the environment of their consumers.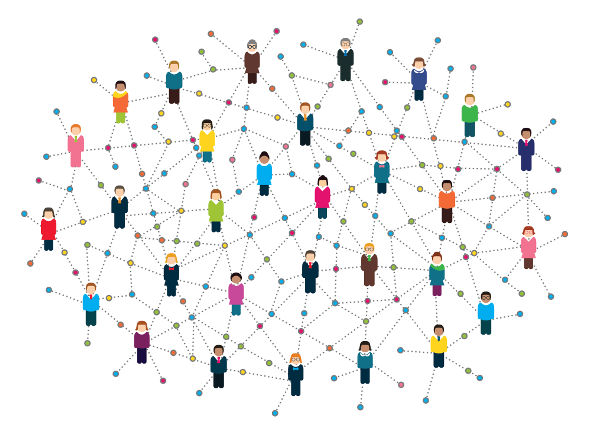 Speed Dating
Gives multiple customers the opportunity to interview 20-30 consumers - almost at the same time - and get an immediate impression of new ideas, products or communication tools.
These tools can also be combined with mystery shopping.
Sensor Trend
Focus on Generation Y
"We were born between 1985 and 1995, live on demand, are supercritical, extremely selective, have the highest standards, are cosmopolitan and in search of stimulation, longing for luxury but do not compromise."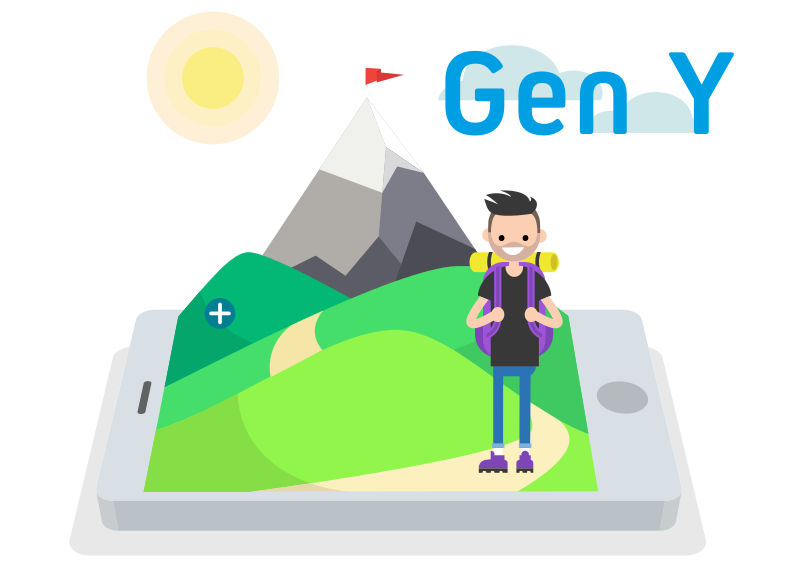 Deep insights into the multi-optional world of the trendsetter Generation Y with the aid of:
- Multimedia diaries
- Online group discussions
- Co-Creation Workshops
- Co-creation workshops
Customer journeys with Generation Y show strengths and weaknesses of defined Touch Points.
These tools can also be combined well with mystery shopping.
Focus on Generation Z
Generation Z (Gen Z for short) is the keyword for the generation following the Generation Y
Their members were born from about 1995 to 2010.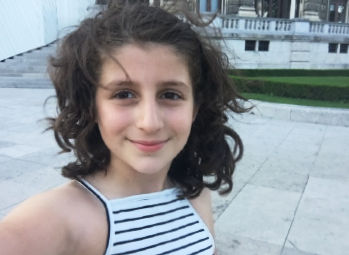 - How does Generation Z think?
- What does this target group think about brands?
- Which values ​​are relevant for this target group?
- What do their worlds look like?
Gen Z
Digital in their DNA